The South Island offers incredible mountains with some of the best places to ski in New Zealand. There is a variety of small family-owned fields through to the larger commercial resorts. Each is unique in its own way, whether it be the small local field that gives you a true sense of New Zealand skiing, the stunning views from the top of the mountain, or the big chutes and drops we've become known internationally for.
Article Contents
---
8 Best Ski Fields in New Zealand's South Island
Here are the 8 best commercial ski fields in the South Island in order of location from North to South. (Don't make us pick the overall best as they are all amazing in their own unique way!)
1. Mt Hutt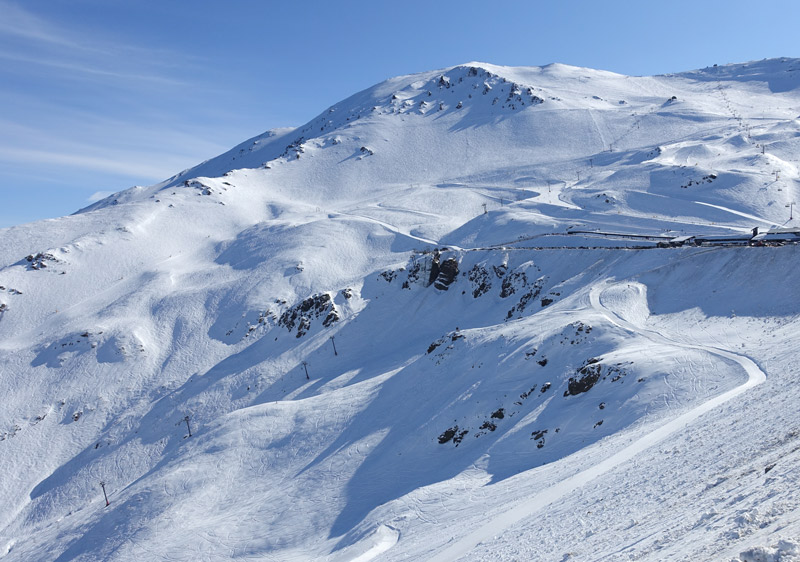 Mt Hutt is the closest ski resort to Christchurch (1hr 45 mins from Christchurch city centre). Three chairlifts provide extensive access to many aspects of one large bowl. If you love carving down long runs with wide open spaces, then Mt Hutt is the spot for you. If you prefer heading off piste, then head out wide to the less tracked snow. Make sure you stop at the top of the chairlift to take a look over the back of the hill at the stunning views. There is one main cafe at the base of the ski field, and Mt Hutt offers the usual rental department and ski/snowboard school.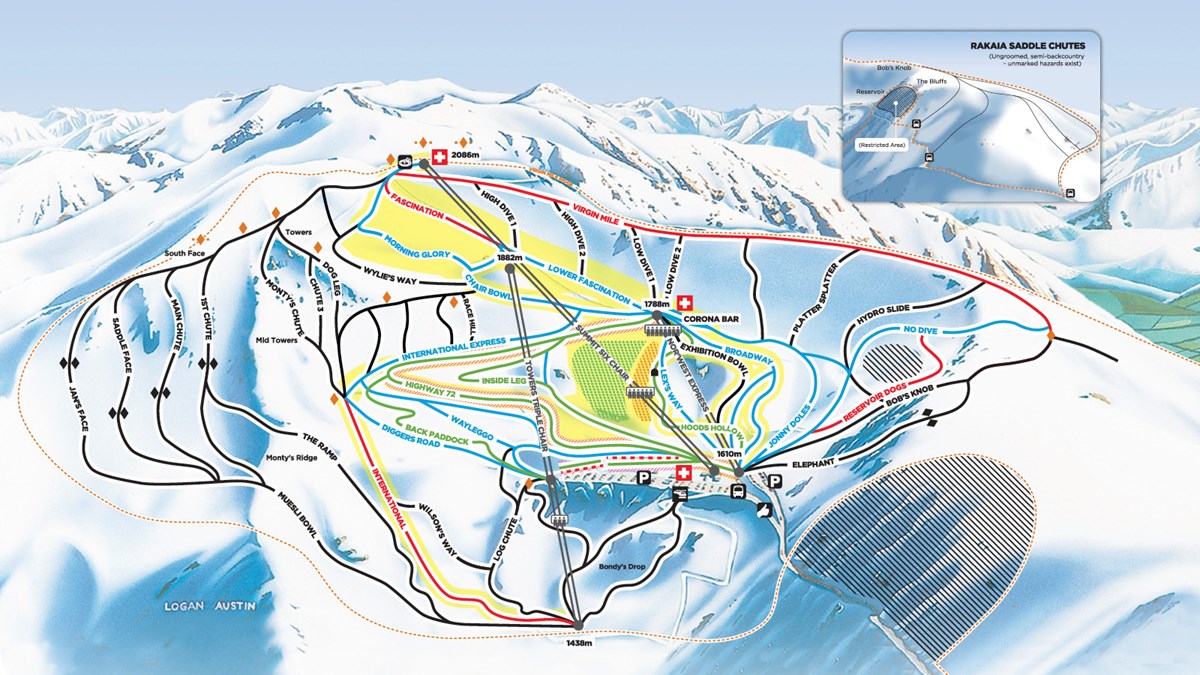 2. Mt Dobson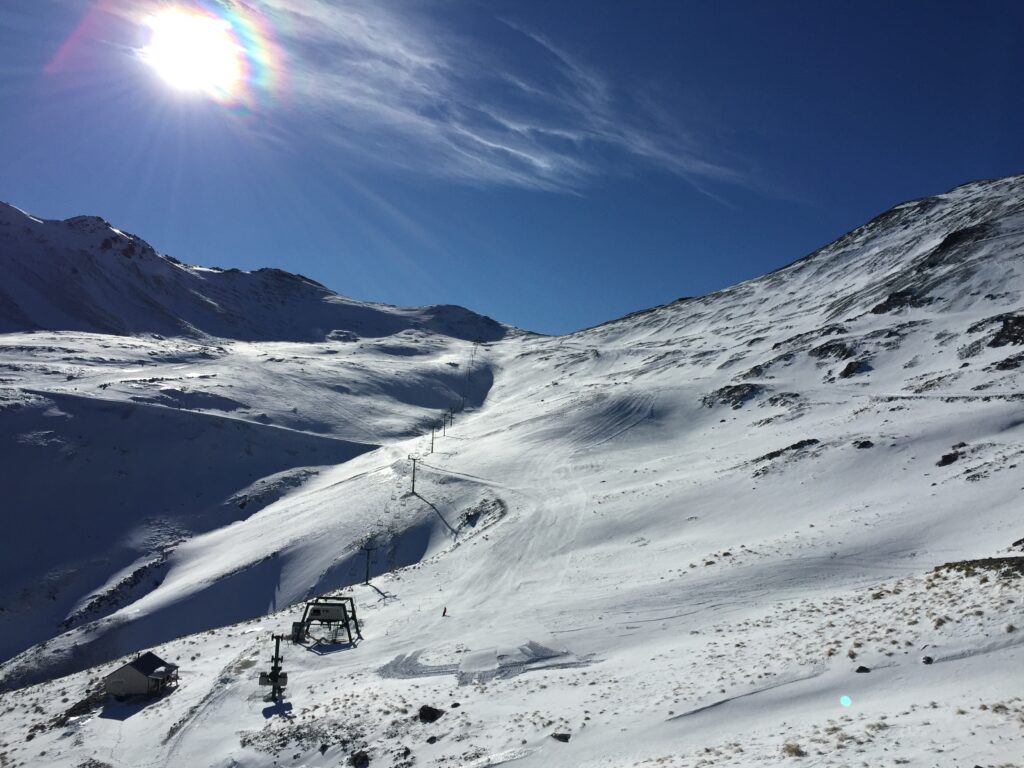 Mt Dobson is a local secret that offers a great variety of skiing and boarding a few hours out of Christchurch. There are three lifts (one chairlift, one T-bar, and one platter lift) that provide access to the two bowls. The majority of runs at Mount Dobson are intermediate, which offer a relaxed, yet fun, pace of skiing. It's a great place to be on a powder day with wide open runs without the queues of the bigger resorts. There is a small hut which sells the famous Fairley pies and other small treats. Many skiers here bring their own lunches and eat at the surrounding tables or take your picnic seat and eat at the back of your car (all the locals do this).
3. Roundhill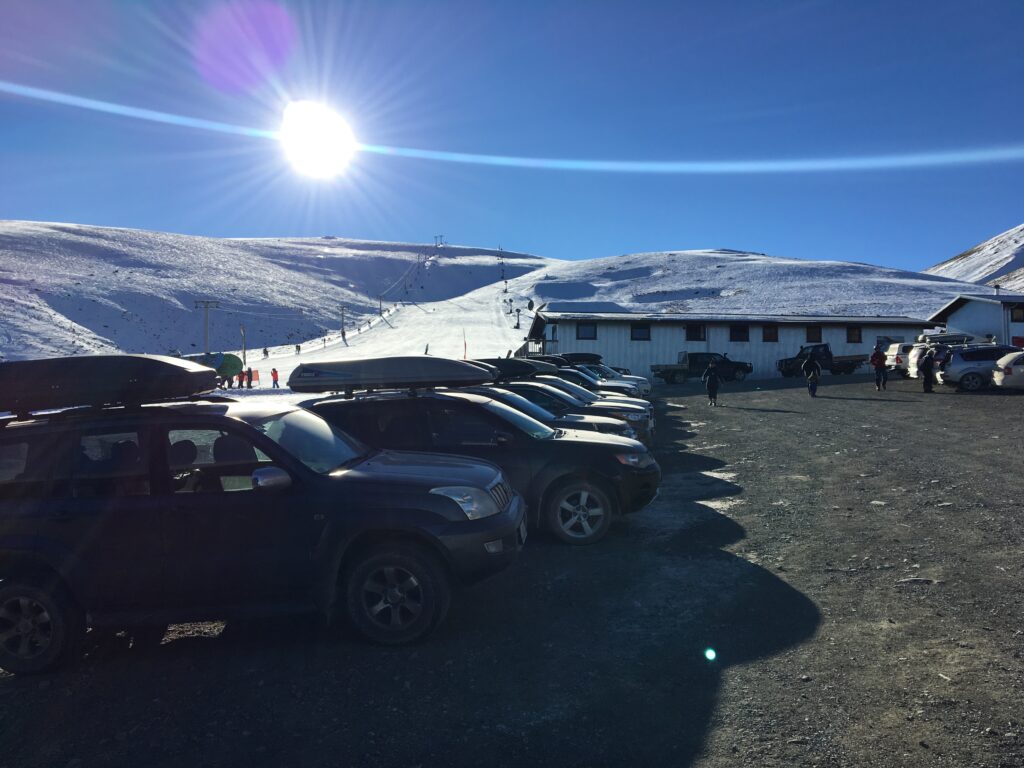 Roundhill is a fantastic small family-owned ski field comprised of two T-bars, one platter lift, and a rope tow. There are a variety of runs with gentle contours well suited to beginner and intermediate skiers. The Heritage Express rope tow, which takes you straight up Richmond Range, provides an excellent challenge for advanced skiers when it is open. At the base of the ski field, there is a cute cafe as well as a small rental department and ski/snowboard school.
The highlight of Roundhill Ski Field has to be Von Browns hut, a small cabin halfway up the ski field where you can get a hot drink (be it alcoholic or non-alcoholic). Sit down at one of the tables with the cozy sheepskin covers and enjoy the view across the Godley riverbed to Mt Cook.
4. Ohau Ski Field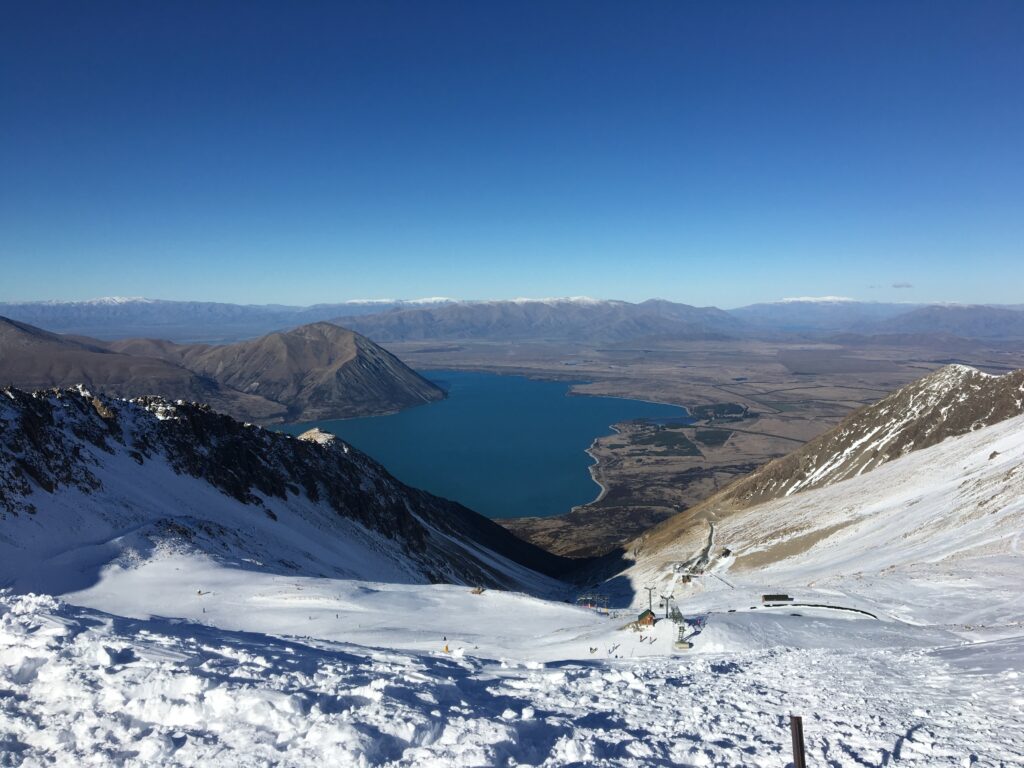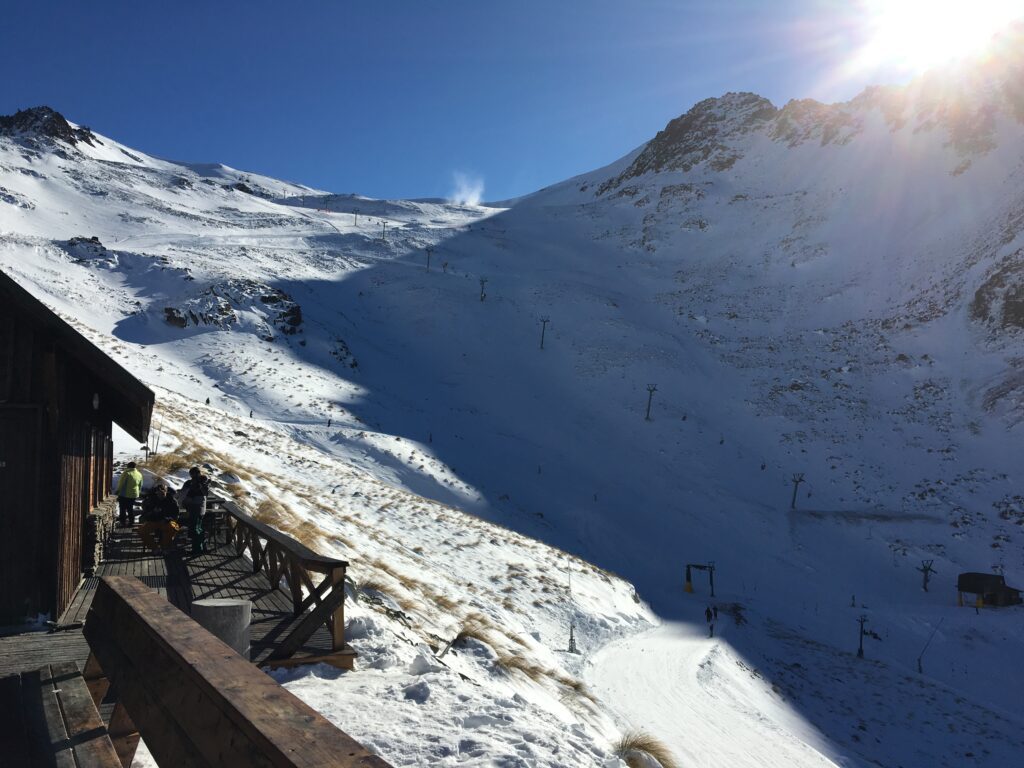 Ohau Ski Field is a personal favourite of mine as it is away from the crowds of Queenstown and Wanaka but provides similar skiing and the views across Lake Ohau from the field are breathtaking. 
It is a wide bowl with a mix of flatter and steeper faces, chutes, and drop-offs. It has a double chairlift which provides access to a wide variety of skiing/ boarding terrain, as well as a platter for the beginners' area. This small field is family-owned and makes for a very friendly ski mountain.
At the end of the day, stop at Lake Ohau lodge at the bottom of the mountain road for a hot drink. This lodge has a laid-back vibe and is a great way to finish an awesome day skiing.
5. Treblecone
Treble Cone is a hot favourite with Wanaka locals for its varied terrain. It is one of the two major ski fields local to Wanaka, approximately 45 mins drive from town. The views from the top of the mountain across Lake Wanaka are stunning!
Treble Cone has two main basins accessed by two chairlifts, as well as a beginners area with a platter. The main basin of Treble Cone has a variety of runs with wide open tracks for beginners through to steep faces for advanced skiers. The Saddle basin out the back of Treble Cone is well loved by advanced skiers who like to ski off piste. There are many chutes and wide open spaces for you to explore and make your own tracks.
There is one main cafe at the base of the ski field, and Treble Cone offers the usual rental department and ski/snowboard school.
6. Cardrona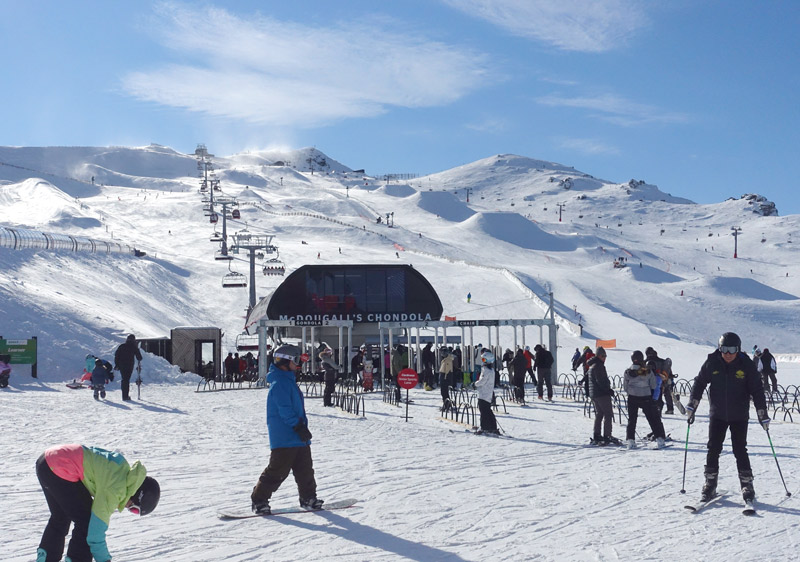 Cardrona is a great family field and is one of New Zealand's biggest ski resorts. It has a multitude of ski lifts and offers a wide variety of skiing for everyone from beginner to advanced riders. A new chairlift added at Cardrona last year opened up a third basin for riding, making this field even bigger.
Cardrona is a favourite for many and is easily accessible from Wanaka (40 mins drive) and Queenstown (1 hr drive). For the freestyle riders, Cardrona has an extensive park with jumps, rails, and a halfpipe. There are three different restaurants across, a well-stocked rental department, an extensive ski school, and childcare.
Stop off at the Cardrona Pub on your way home to grab something to eat and relax around the outdoors fires. A great relaxing spot with lots of space for the kids to play.
7. Coronet Peak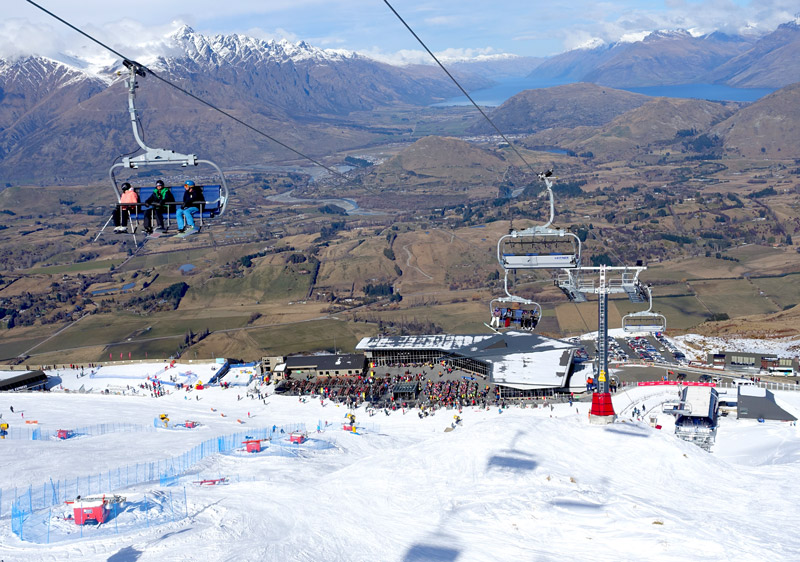 Coronet Peak is Queenstown's most well-known and largest ski resort, a short drive from the town centre. It has three main mountain faces accessed via three main lifts. Coronet Peak is another wonderful family field that has something to offer every ability. The views from the ski field out over the Wakatipu basin and back to Queenstown are gorgeous.
Coronet Peak is the only South Island field to offer night skiing every Wednesday, Friday, and some Saturdays. Coronet Peak has everything you would expect from a ski resort including two restaurants, two bars, extensive ski school options, and a well-stocked rental department. If you're looking for something a little more unique, pop over to Heidi's Hut, a cute little cafe by Rocky Gully T-bar, to grab a coffee.
8. The Remarkables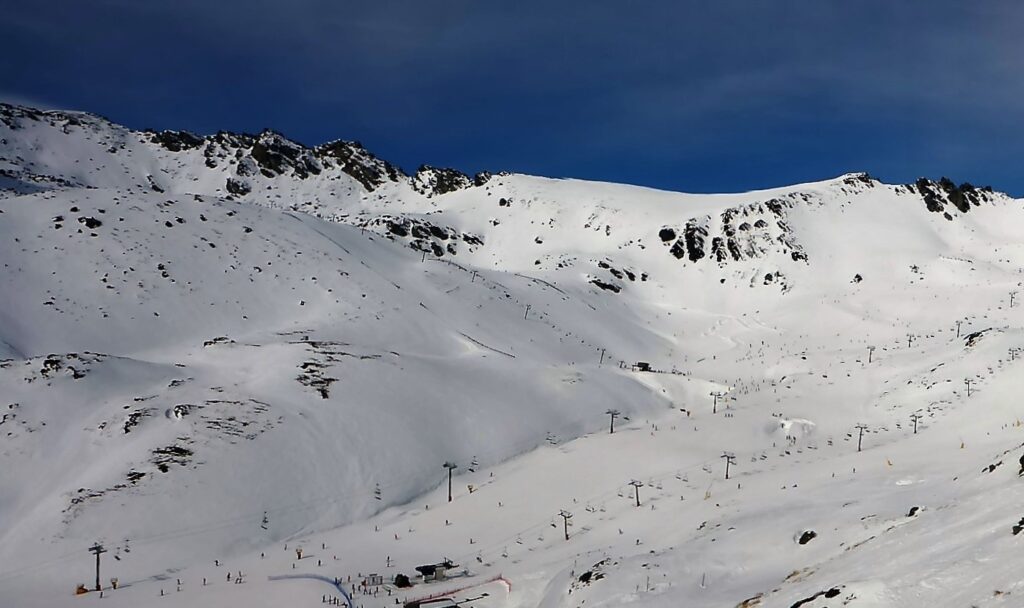 The Remarkables is the second commercial ski field in Queenstown and is arguably underrated to its bigger brother Coronet Peak. It is a big mountain rider's paradise with terrain that offers many chutes, cliffs, and drops There is a lot of great off-piste skiing and snowboarding here. The Remarkables also has a beginner area as well as many runs suited to intermediate riders. This field generally has fewer tourists than Coronet Peak, so the queues are usually smaller during peak times.
---
Best ways to explore these South Island Ski Fields:
Tours
If you're keen to try and see a number of these fields in one go, I would highly recommend checking out the tours offered by Haka Tours. They run tours to these ski fields and look after all of your transport and accommodation needs. You just need to pick a suitable date and turn up at the pickup point!
Campervan
A lot of travellers like to explore the ski fields by campervan. This means you don't need to organise accommodation ahead of time and can make the trip at your own pace, changing plans as needed based on weather conditions. The only thing to be aware of with campervans is a lot of companies do not insure you to take the campervans up ski field roads. The only provider we are aware of who does offer insurance on ski fields roads is Wilderness Campervans.
Alternatively, most ski fields (the larger resorts) have a shuttle at the bottom where you can park your campervan and then get the shuttle up the hill.
These are a few other good campervan hire comparison tools to find the best deal:
Are you planning a trip to throughout New Zealand?
Check out some of our favorite articles below.