Aoraki Mount Cook National Park is home to the highest mountain in New Zealand – Mt Cook – and has 23 other peaks, all over 3000 metres high. It is, therefore, a popular spot among mountaineers and is where Sir Edmund Hillary spent much time preparing to be the first person to successfully summit Mt Everest.
According to Maori legend, Aoraki and his three brothers were the sons of Rakinui, the Sky Father. During ocean travels their Waka (canoe) capsized on a reef. The brothers scaled to the top of their Waka, but the chilling southerly winds turned them to stone. The Waka became the South Island and Aoraki and his brothers became the peaks of the Southern Alps.
This is a great spot for those who love outdoor adventuring. Whether you have one day or one week at Aoraki Mount Cook, there's something for everyone – a mountain walk, a helicopter flight, or star gazing. You'll be captivated by the majestic scenery and welcoming people. Even in your accommodation, you can enjoy the spectacular views the region has to offer.
Article Contents
---

Things to do at Mt Cook
Aoraki Mount Cook National Park is an outdoor explorer's dream. If you are wondering what to do at Mount Cook, here is a list of our top things to do for the adrenaline junkies and outdoor explorers.
1. Walk the Hooker Valley Track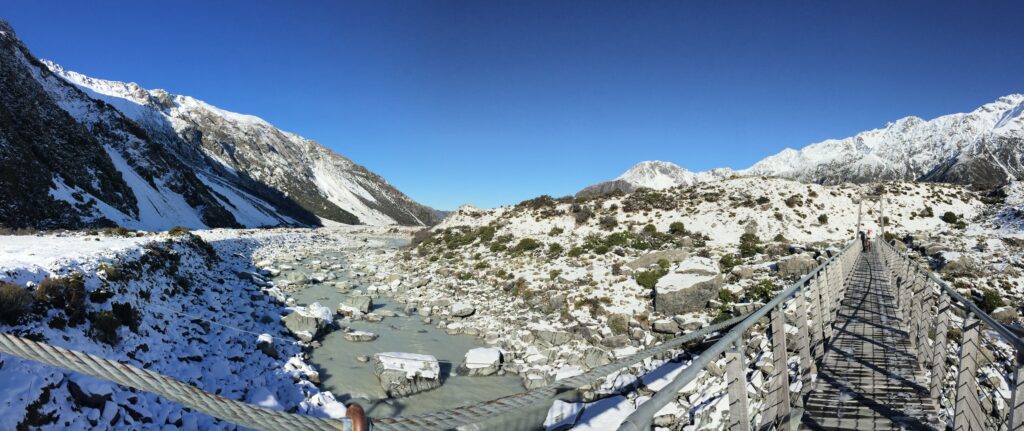 This trail is one of the more well-known walks around Mt Cook. The track is a 10km walk return which heads up the Hooker Valley and beside the Hooker River. During the walk, you will cross swingbridges and likely hear small avalanches or ice blocks breaking off from the mountains in the distance.
The walk ends at the glacier lake, where there are stunning views of Aoraki Mount Cook.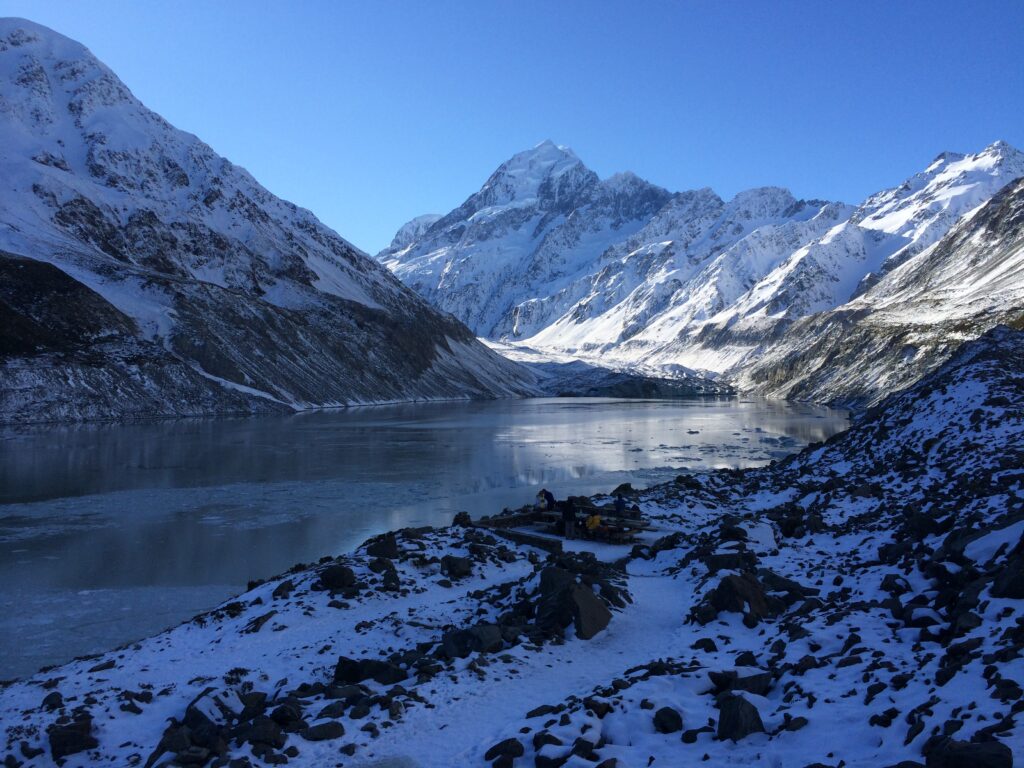 We did this walk in winter on a day after it had just snowed which made for an even more magical experience. The lake at the top is a great place to stop for lunch or a picnic. Definitely an Instagram-worthy location (but that's really everywhere at Mt Cook)!
How to do it:
Location: Hooker Valley Track, Mt Cook National Park 7999, New Zealand.
Park at the end of Hooker Valley Road.
You can get full details on the track from the DOC website.
Cost: Free
2. Try Heli Skiing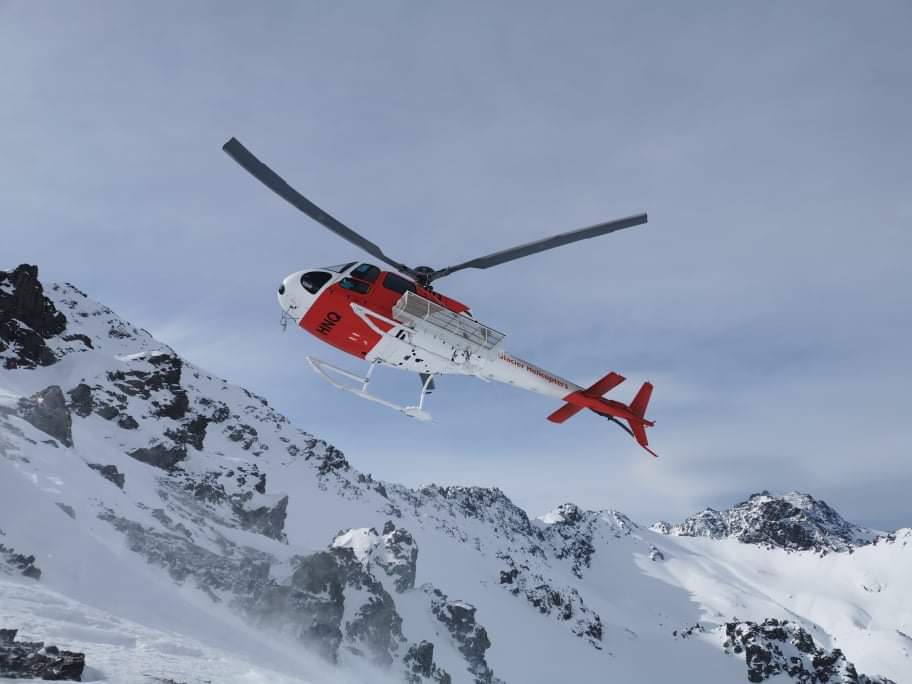 If you are a keen skier, then Heli skiing in the mountains surrounding Mt Cook is a must! The Mt Cook region provides the single largest heliski area in New Zealand across 6 mountains. The Helicopter ride in itself is unforgettable, getting to see the scenery around Mt Cook and watching as your pilot delicately lands you on the side of a hill, but this is just the beginning. Once you strap on your skis (or board) you'll be ready to carve out some turns in knee-deep powder. By the end of the run, you'll have a smile from ear to ear.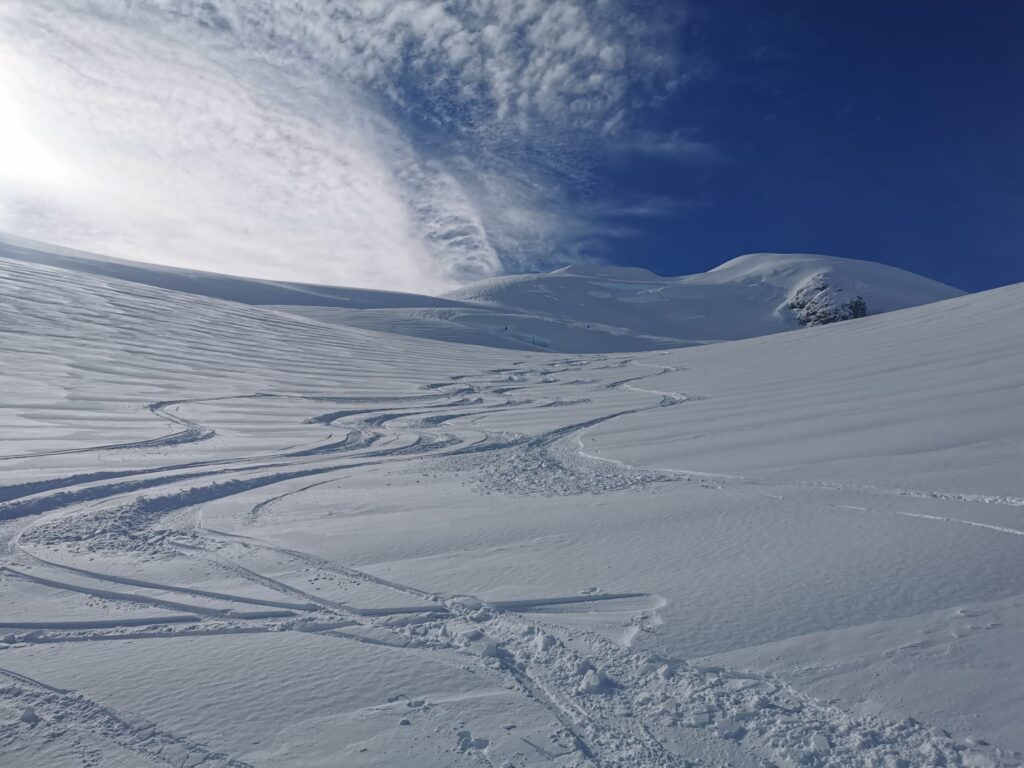 You'll have an Alpine guide with you to lead the way and you'll be equipped with avalanche safety gear. Generally, you will get 5 runs with an average of 800 vertical metres per run.
July/Early August is the best time if you are after fresh light powder or Late August/ September for more spring-like conditions. Recommended for strong intermediate to advanced skiers.
How to do it:
Location: Mt Cook Heliski, 81 Bowen Drive, Canterbury 7999, New Zealand.
Cost: Starting from $1,295 per person. Book here.

3. Take a scenic flight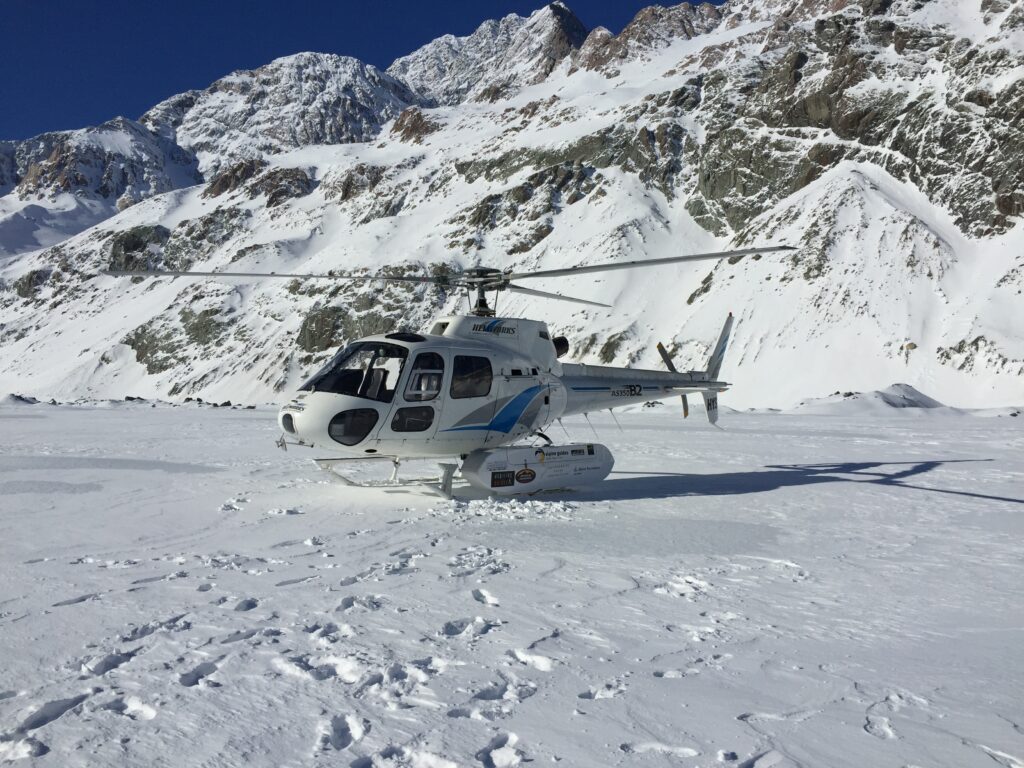 If you're in the Mt Cook region on a clear day, then taking a scenic flight is a must. The 25 min flight will take you along the river beds up into the rugged mountains. (If you're lucky, during your flight you might get to see Bull Tahr on the edge of the cliffs, keep an eye out for a shaggy-looking goat). You'll land on the Tasman Glacier, where you'll get to take in the truly spectacular scenery, surrounded by mountains with views across the glacier. Words can't describe how stunning this area is. Be sure to take your camera!
How to do it:
Location: Aoraki/Mt Cook Airport, Mount Cook Road, State Highway 80
Cost: From $199. Book here

4. Tasman Glacier walk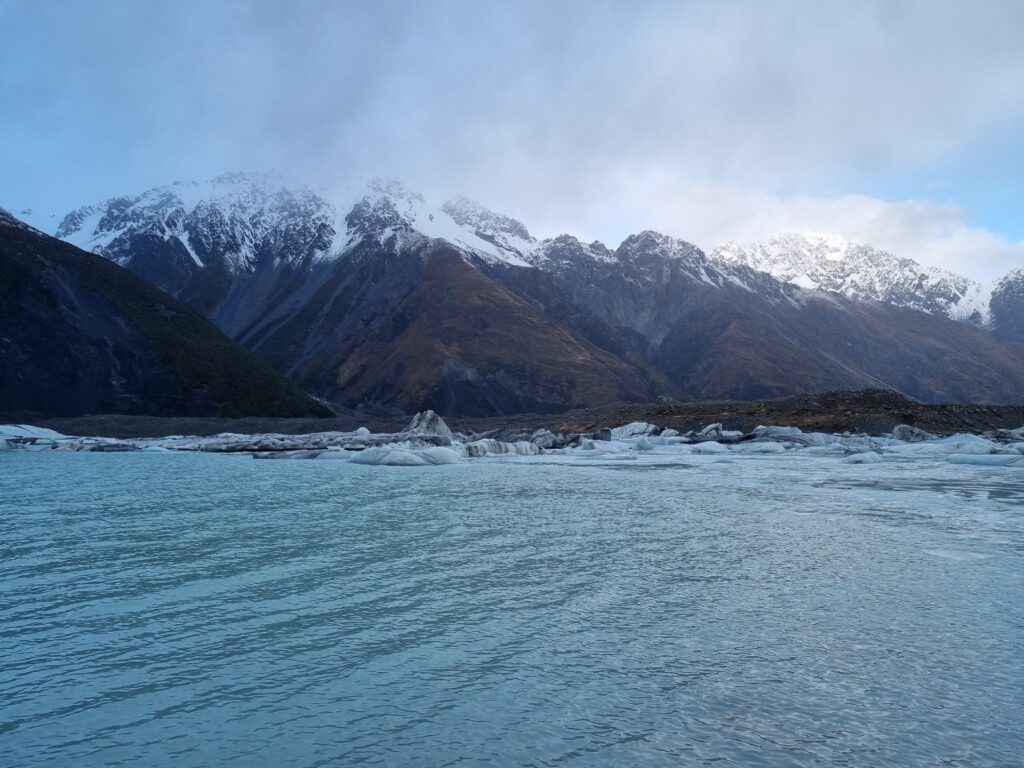 If you're looking for a relatively short walk/hike to do at Mt Cook, it's well worth checking out the Tasman Glacier walk. There are two tracks for this walk, one that goes up the hill to give you a view over the Tasman glacier lake from a height and the second that goes around the bottom of the hill and takes you to the lake edge. Both walks are approximately 15 mins each way. The views are stunning and every now and then a new iceberg falls off the glacier into the lake.
How to do it:
Location: Tasman Glacier Carpark, Tasman Valley Road, Mount Cook National Park 7999, New Zealand.
Cost: Free
5. Ski the Tasman Glacier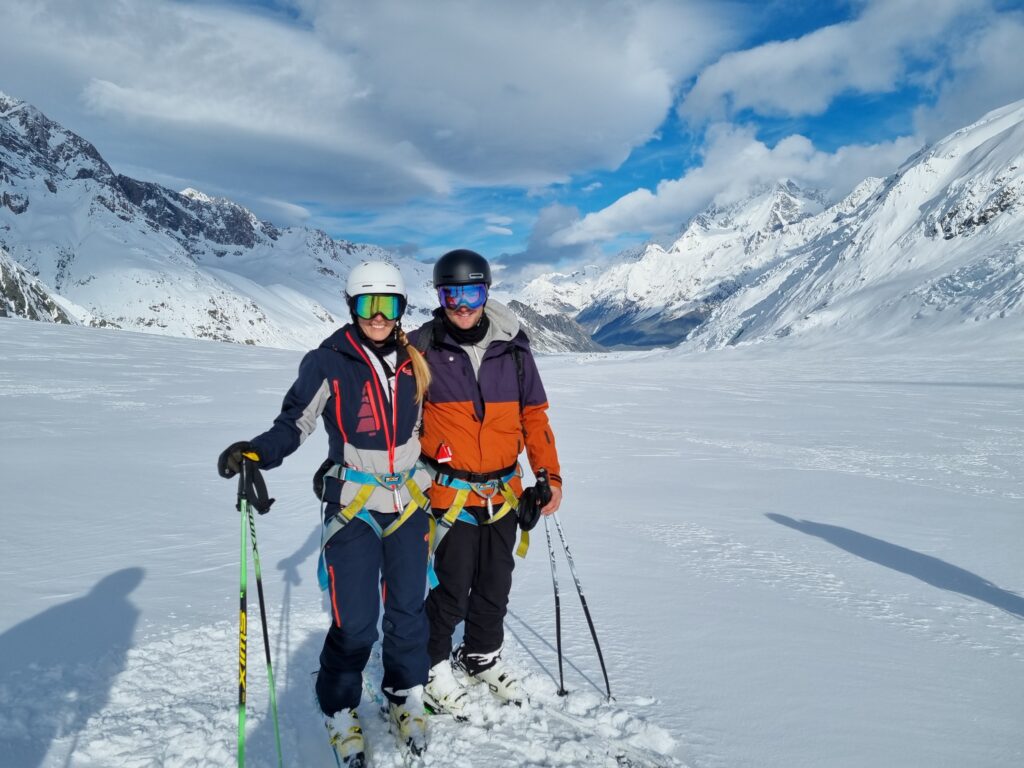 An alternate option to Heli skiing is to ski/board the Tasman glacier. The fun thing about this option is the chance to fly in a ski plane which is a bit like a float plane. The plane is fitted with skis underneath so it can land on the snow.
Skiing on the Tasman Glacier offers a gentle gradient/slope for skiers and is suited to intermediate and above skiers (green to blue grade). You'll have an Alpine guide with you to lead the way and will get 2 runs with over one thousand metres of vertical descent. Depending on the ice formations at the time, there is sometimes the opportunity to ski through ice caves!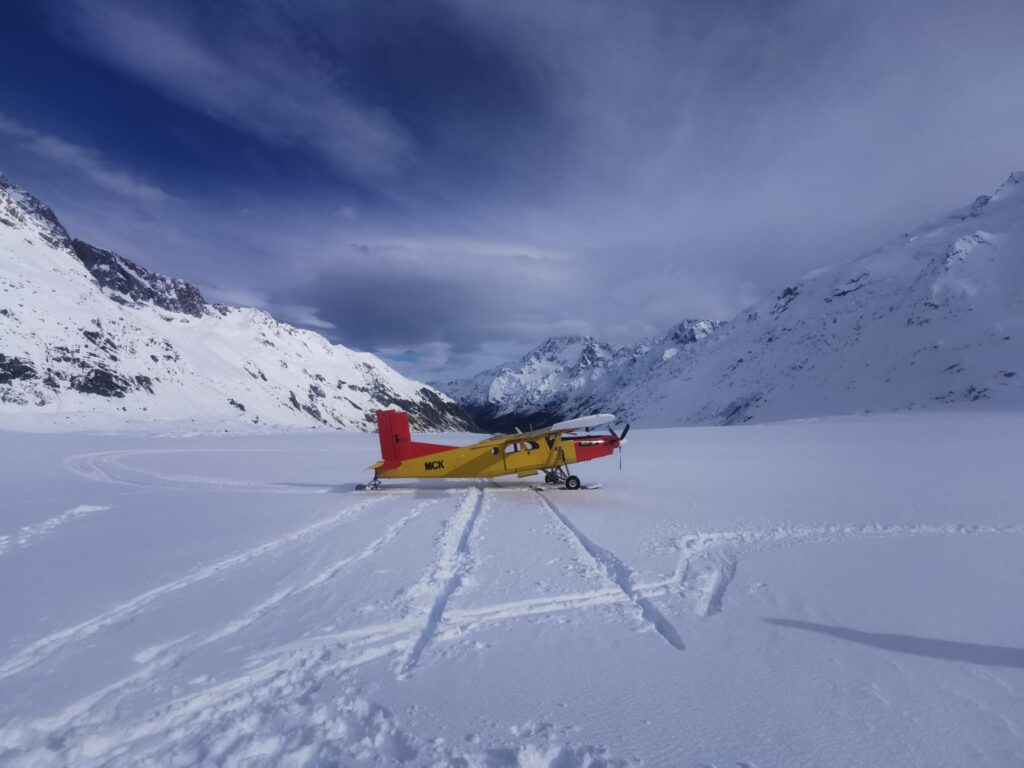 At the end of the first run, you'll get to sit down, take a break to have lunch, and soak in the stunning scenery, before then setting off for your second run. At the end of the day, you'll then be picked up by the ski plane to take you back to base. Enjoy the views out across the valleys on your way back.
How to do it:
Location: Mt Cook Ski Planes, Aoraki Mount Cook Airport, Mount Cook Road, Aoraki / Mount Cook 7999.

Cost: $799 per person. Book here.
6. Kayak in glacial waters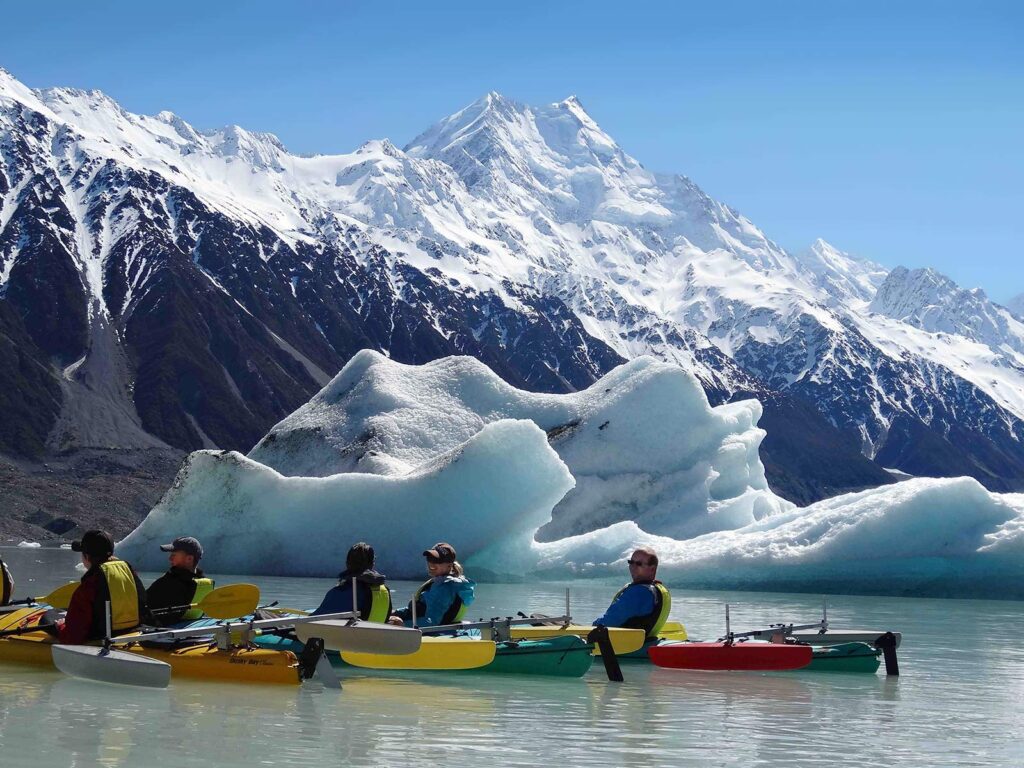 If you fancy getting up close to icebergs then Glacier kayaking is a great way to get a different perspective of the Tasman Glacier (New Zealand's longest glacier at 29km) and Mt Cook. Paddle on the glacial waters and soak in the views of the glacier and the towering mountains. You'll get to stop in a glacier bay for lunch, and if conditions permit, beach the kayaks and explore the water's edge.
Recommended for adventurers with a small amount of paddling experience to experienced paddlers.
How to do it:
Location: Aoraki/Mount Cook National Park 3 Larch Grove Road, Canterbury 7946, New Zealand.
Cost: $250 per person. Book here.

7. Go star gazing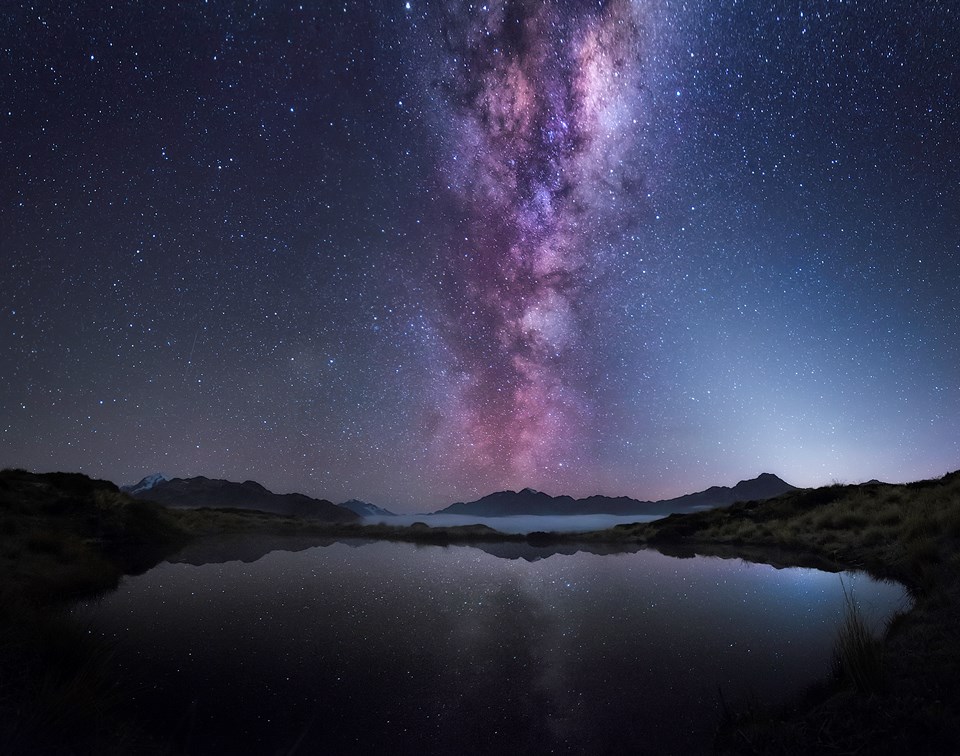 Mt Cook National Park is part of the Aoraki Mackenzie International dark sky reserve and on a clear night offers some of the clearest skies in the world. Being in such a remote location means there is little light pollution making for a glowing star experience.
How to do it:
Simply step outside and star gazing, you'll be mesmerized!
How to get to Mt Cook
By Bus
There are limited options for buses to Mt Cook. Currently, the only provider operating to Mt Cook is Cook Connection. They specialise in short-haul trips from the nearby towns of Twizel, Tekapo, and Oamaru, but long-haul shuttles are available between Queenstown and Christchurch, on request.
By Car
The majority of travelers get to Mt Cook by car. If you need to rent a car there are a few good options.
Jucy Rentals – budget car options + small campervans
Snap Rentals – available in Christchurch, Queenstown, Auckland
Ace Rentals – Christchurch, Dunedin, Greymouth, Picton, Wellington, Auckland
Mt Cook Accommodation
Budget Options:
Location: Glentanner
This hostel is in a peaceful location 18km from Aoraki Mt Cook National park and it is the only hostel in the Mt Cook area. There is a range of accommodation options from shared dormitory rooms to private family rooms. Facilities include a kitchen, laundry, and BBQ area. Relax outside amongst the working sheep station and enjoy uninterrupted views of Mt Cook.
Mid-range couples/families accommodation:
Location: Mount Cook Village
Aoraki Court Motel is located in Mt Cook Village and has stunning views of the surrounding mountains, including Mount Sefton. There is a range of studio and apartment options, all with very spacious rooms, making it a great option for both couples and families. All rooms have cooking facilities, this is important as the dining options in the village are extremely limited – only The Hermitage Hotel restaurant at night.
Luxury Accommodation:
Location: Mount Cook Village
Stay at Mt Cook's most luxurious accommodation. Located at the base of the surrounding mountains, The Hermitage Hotel is Mt Cook's premier (and only) Hotel. All guest rooms offer breathtaking views out to Mt Cook, surrounding mountains, and across the river valleys.
Guests can enjoy the scenery and a drink by the fire in the Snowline lounge or dine in at one of the three restaurants. The Hermitage makes you feel truly immersed in the history of Mt Cook as a location for adventure pioneers. Kick back and enjoy the luxury of one of the most exclusive spots in the country.
---
Are you planning a trip throughout New Zealand?
Check out some of our favorite articles below.